Damselfly Solutions Inc. has provided customized solutions for both small and large organizations. Our solutions range from static website designs through to web applications and all the way up to and including complete manufacturing process and inventory control systems.
Here are just a few of the customers and their solutions that we have implemented!

Michelin North America (Canada) Inc.

Michelin Development required a solution to collect, organize and analyze a large amount of data from a large number of diverse companies. This data and the ability to interact with the data is fundamental to the decision making process for this division of Michelin North America (Canada) Inc. Michelin Development is devoted to the creation of quality sustainable jobs in the Waterloo Region of Southern Ontario. The process of selecting and helping businesses create jobs is very demanding and takes into consideration many different selection criteria. The solutions that the Damselfly Solutions Inc. team came up with satisfied Michelin's requirements... and exceeded them! Reduced effort and better data makes the process faster, more efficient and ultimately contributes to the creation of more jobs in less time.
The solution included an interactive web application to allow perspective clients the ability to apply on line for services that can be supplied by Michelin Development. This application was developed in Visual Studio ASP.net 2.0 and supplies the clients with a number of forms (see MDC) where information is entered using SSL security and is then saved to an SQL relational database. The website www.michelindevelopment.ca also required a secure login approach to further protect clients information. This application will also provide the client with the ability to monitor the progress of their application on line and the Michelin Development steering committee has the capability of online reporting and data analysis.
"Working with Damselfly Solutions on my Michelin Development web application has been a great experience. They worked under a very tight timeline, never missed a deadline and were very flexible as we went through the development process. I am very impressed with how my web application turned out. It is easy to use, intuitive and looks terrific. They are true IT professionals."
John Tully, Director, Michelin Development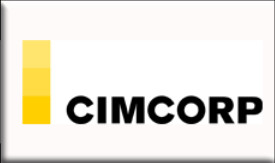 Cimcorp North America
Recognized around the globe as a proven innovator of robotic gantry systems, RMT Robotics engineers, manufactures and installs integrated solutions for materials handling. Their focus is large automated storage and retrieval systems (AS/RS) using the latest in robotic gantry technology. Automating processes such as case picking, layer picking, order picking, work-in-process (WIP) storage and retrieval help our customers streamline and gain a competitive advantage over their competition.
Damselfly Solutions has provided application design and software development services to Cimcorp since 2007 with solutions deployed globally. User interface applications facilitating machine control, scheduling and product delivery interfaces and robotic systems control are some of the solutions we have developed for this global company.

Cooper Tire

For more than eight decades Cooper Tire and Rubber Company has been producing high quality, high value products. World wide market presence and manufacturing facilities make working with Cooper a global experience.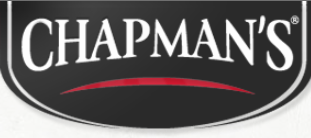 Chapman's Ice Cream

At Chapman's, we're very proud to be Canada's largest independent ice cream manufacturer but we'll never outgrow the community of Markdale, Ontario in which we live and work. A sense of belonging and a feeling of family permeates the atmosphere at Chapman's Ice Cream. We may be located in a village and a little off the beaten track, but we'll never be out of touch with our customers and we'll always respond to their needs with quality products at affordable prices.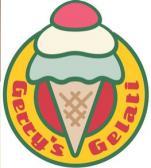 Gerry's Gelati
Gerry's Gelati has been making and serving the finest frozen desserts, soups, coffees and other items for almost ten years. Over the last couple of years he has expanded his business to include the Radium Mini Golf location, and we now roast and blend our own coffee, these additions have helped to keep things exciting!
Gerry's Gelati & Mini Golf Radium Hot Springs opened in late May 2012. In December of 2012, Gerry began roasting and blending coffee for our locations and limited retail sales (available at AG Valley Foods Invermere) under the name 'Stolen Church Coffee Co.' Gerry is also the Mayor of District of Invermere (and has been since December 2008), he has served on Invermere council since 2002.
"Small scale food processors have a daunting task. They charged with meeting the requirements for traceability and implementing recall programs the same as the "big guys", yet they do not have the man-power resources to document everything manually, or the financial resources for complicated "Enterprise" software. TraceAll and the people at Damselfly Solutions, are the perfect solution for solving the huge problem of traceability for food processors, even those who are small in scale and big in heart!
With TraceAll you get a functional, user friendly, and powerful application that accomplishes what you want- in real time without slowing down production. It comes with full support, the opportunity for customization, and it will grow with your business (its also very likely to impress health inspectors!). TraceAll doesn't include expensive annual licensing fees, clunky translations from European origins, or layered distribution with complicated sales and service divisions who know nothing about your software. Work with the creators, get exactly what you need, for a fraction of the cost! Potentially eligible for government funding! I recommend without hesitation.
Gerry Taft
Owner,
Gerry's Gelati
Invermere, BC"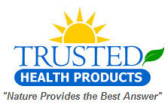 Trusted Health Products
In 2001, Ray Spotts was using a natural liquid alternative to conventional toothpaste. He knew some chemists and physiologists in Research and Development who had developed the liquid toothpaste for personal use to stay away from all the chemicals in regular toothpaste. Ray hadn't had his teeth cleaned in a couple of years and when he went for the dental cleaning, the hygienist said, "What are you doing to your gums? You have no bleeding points, swelling or anything. I have dealt with 100's of patients and I have never seen gums this strong." She called the dentist in after the cleaning and she started asking Ray the same questions. Ray simply responded, "I'm just using this natural botanical oil product some friends of mine developed to brush with." His dentist said, "I have 50 patients that need this product and I want to order 50 bottles right away!"
Ray, being an entrepreneur for most of his professional life, decided to jump on the opportunity. He started selling the product over the internet in March 2001 and found the opportunity successful enough to incorporate Trusted Health Products in August 2002 with the mission to offer pure, effective products that were made from nature, and not the chemically adulterated stuff produced in a laboratory. Customers loved the product and started sending letters and emails about the difference it made in their oral health.
Over the years, they have expanded to offer an exclusive line of all natural skin care products, as well as some personal care products and pure nutritional supplements, all with the same focus on quality: additive-free, GMO-free, 100% pure ingredients the way nature intended – to promote your health and wellbeing. One thing that distinguishes their products from all others is their pure manufacturing process. their objective is to manufacture a product that works in the purest form possible.
Traceablility becomes a major part of the manufacturing process to identify raw materials being used, what products those raw materials go into and where the finiahed products get shipped to. TraceAll is an application that can provide a means to track all materials, products and customer shipping information.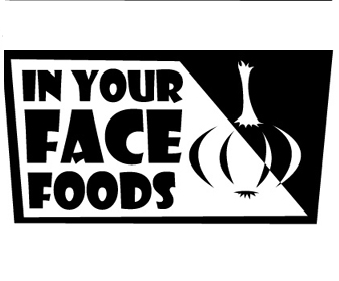 In Your Face Foods

"Chris and the Damselfly crew have provided us with top-notch service since the beginning. Starting with our initial questions and continuing two years later with the same stellar service. TraceAll has economically and efficiently brought us the instant traceability that our customers and the marketplace are expecting; in a program that is easy and powerful to use for big and small producers alike. TraceAll is a powerful user-friendly program that puts you in the same league with the big players; but with a price that small producers can afford.
 Contact Us at:
Phone: 519-896-4007
Fax: 519-896-1787
Email: Info at Damselfly